Contact All Fix Plumbing
Contact us now
Call a qualified plumber Brisbane
24/7 on
0414 710 383
for Service when you need it most.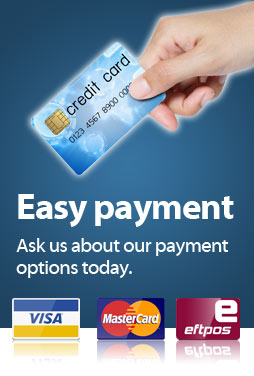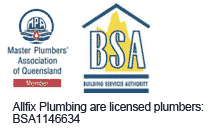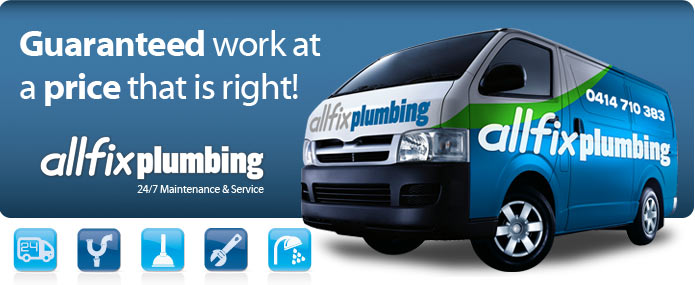 All Fix Plumbing Brisbane: We're more than just qualified plumbers – we're experts.
When you want a local Brisbane plumber, we provide friendly service at a fair price. Get peace of mind for your home or business.
At All Fix Plumbing, we have over 25 years' experience solving the age-old, local Brisbane plumbing problems. From old, leaky pipes in Albion, to blocked drains in Windsor - when you need a reliable plumber, we're on call 24/7. For a rapid response, great service and a competitive price tag – call All Fix today.
Emergency Callouts | Evenings & Weekends | Fixed Time Appointments
Free Quotes | Senior Discounts | Upfront Pricing | Guaranteed Work
All Fix Plumbing Brisbane provides the following services:
At All Fix, we cater to all your plumbing needs – inside the home, and out. From bathroom, kitchen and laundry issues like blockages, leaking taps and whitegoods and hot water systems installation – to outdoor emergencies like gutter and downpipe replacement, burst pipes and sewerage problems. No matter what your situation or emergency, one of our local Brisbane plumbers can meet you anywhere at any time.
Bathroom, laundry and kitchen issues
Fixing and replacing damaged water pipes
Installing water systems
Installing tempering valves
Fixing minor (and major) drips or leaks or burst pipes
Drainage repairs and replacements
Blocked toilets and sinks
Gutter and downpipes replacement
Storm damage repairs
Dishwasher, washing machine and whitegoods installations
All Fix Plumbing Brisbane, 24-hour emergency services

All Fix Plumbing offers a 24-hour emergency plumbing service Brisbane wide. No matter what the problem, our plumbers are here to get it sorted night and day.

At All Fix Plumbers, we specialise emergency plumbing callouts. We're available 24 hours a day, seven days a week, to handle any plumbing problem in the Brisbane area. Feel free to call us with any of your plumbing problems as we are here to help no matter how big or how small – we're here to help.

No job is too big or small. Call us today for an obligation free quote or to book an appointment.

Save money on plumber's bills

Save money on gas hot water systems and emergency blocked drains. We are Brisbane's local commercial and domestic plumbing and water solutions. Check out our reviews from happy customers, and call for an obligation-free quote today!


We supply, deliver and install all parts to provide a professional plumbing service to the Brisbane Northside, Southside and surrounding suburbs. We're more than just tradesman, we're highly qualified experts, specialized in all facets of plumbing and water services.


If you need a Brisbane plumber call us today!